Magnatiles
For ages 3 and up. 3D magnetic building tiles. Where math, science and creativity meet.
Uncle Goose Blocks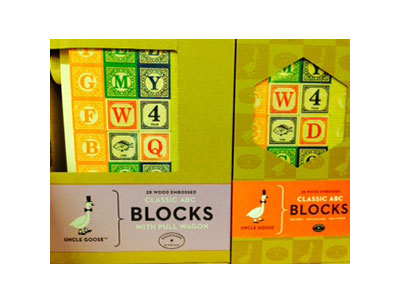 For ages 2 and up. Hand made in USA. Available in a variety of languages.
Aden and Anais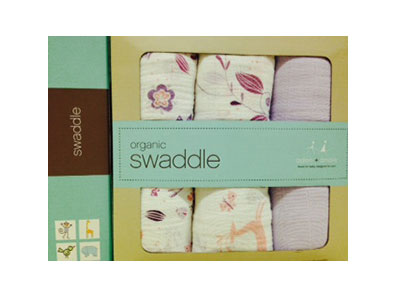 Prewashed 100% cotton muslin swaddle blankets. Breathability helps reduce the risk of overheating. Generous size makes swaddling easy. Comfy because it gets softer with every wash. Versatile as it works as a stroller or nursing cover, changing pad, burp cloth and more. Comes in a wide variety of patterns.
Sophie The Giraffe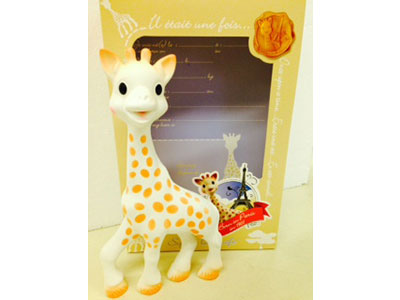 By Callison. Made in France. Natural rubber and food paint. Baby's first sensory development toy. Stimulates each of baby's senses.
Playmobil 1,2,3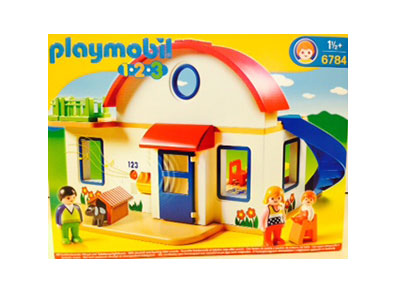 Made in Germany. Playsets for 1 1/2 and up.
Star Wars Legos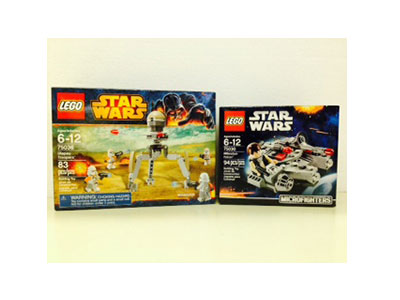 For ages 7-12. Huge selection of small and large kits.
Call Me Madame President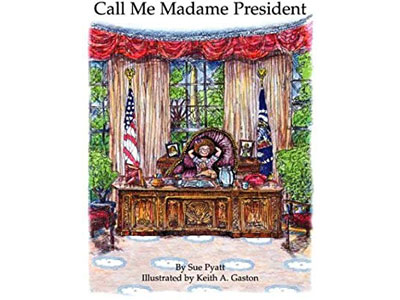 A picture book for children 3 to 9 years about a little girl who dreams of being president of the United States.
Goldie Blox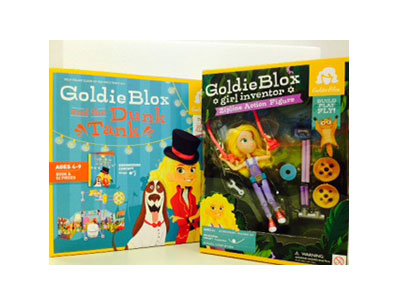 For girls ages 4-9. Engineering kit and book. Each kit has an engineering concept. Read and build along.
Frozen Merchandise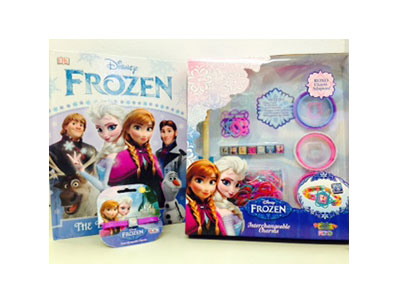 Our toys with Frozen license include: Rainbow loom "Frozen" kit, jewelry, temporary tattoos, puzzles, arts and crafts, books and "Let It Go" Elsa costume from Theatricals.
Green Toys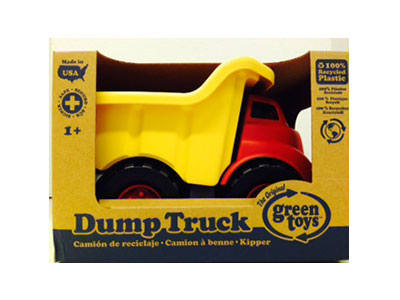 Made in USA and from 100% recycled plastic. BPA, PVC and phthalates free. All products are safe to use with real food and dishwasher safe. For 6m and up and 3 years and up.
Ravensburger Puzzles and Games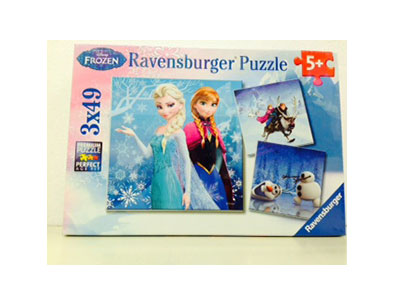 A variety of puzzles and games for ages 2-102. Made in Czech Republic. Hand made cutting tools ensure that no two pieces are alike. Pieces really fit. Grained paper ensures glare free picture. Strong pieces don't break and are made from special recycled board.
Replogle Globes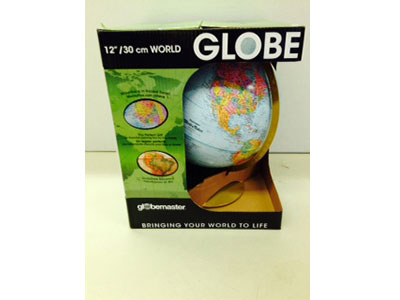 Over 4,000 geographical and political place names. Ideal for home, school or office. Great reference tool for educational subjects, current affairs and traveling.
#1 -- D.C. Daniel, Washington Superhero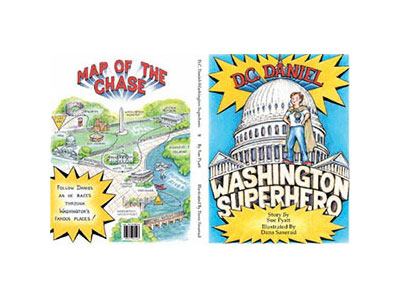 From the author of the Call Me Madame President books (yours truly) comes the story of eight-year-old Daniel who is out to save the money as he leads a robber on a chase around Washington's most famous sites.
#2 -- No Slippy Hair Clippy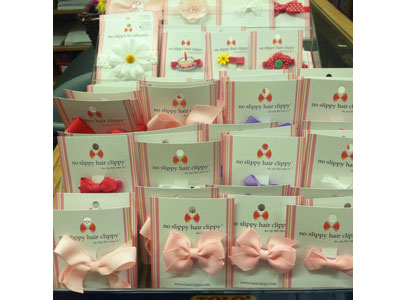 Before she's got those gorgeous thick locks, keeping a bow in place is easier said than done. Enter the No Slippy Hair Clippy - a variety of styles and colors can help keep your toddler's hair out of her face and looking cute as a button.
#3 -- Kettler Trikes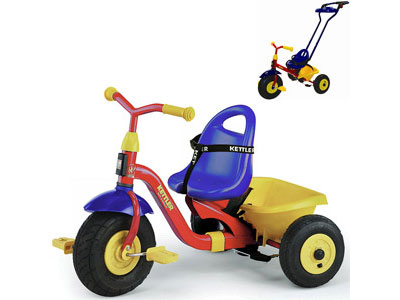 Specially designed with a toddler's motor skills development in mind, the Kettler tricycles are a fantastic blend of safety and fun for your little ones. And what better way to get them outside enjoying the beautiful fall weather?
#4 -- Magna Tiles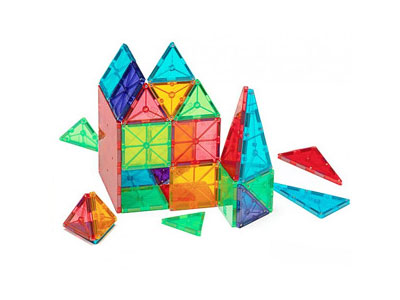 Combining creative play and math has never been so colorful. Magna Tiles are a 3-D approach to teaching geometry and other math concepts and grow with your child as he or she becomes more advanced in their skills.
#5 -- Construction Utensils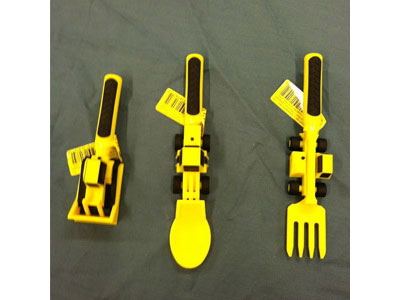 The only thing more fun than construction toys and dinner time is when they combine to make super cool construction utensils. Even the fussiest eater won't be able to resist.
#6 -- Alex Jr. School and Art Kits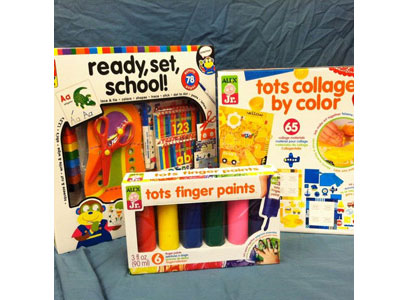 For little ones getting started with school and artwork, the School and Art Kits from Alex Jr. are the perfect introductory sets to get them excited about art and learning.
#7 -- Tea Collection Fall Line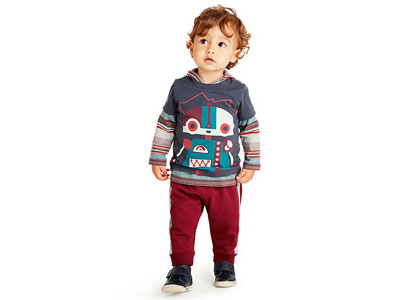 This is one of our favorite lines of children's clothes. It's stylish, comfy, and mix-and-matchable. We have sizes infant to size 12, boys and girls.